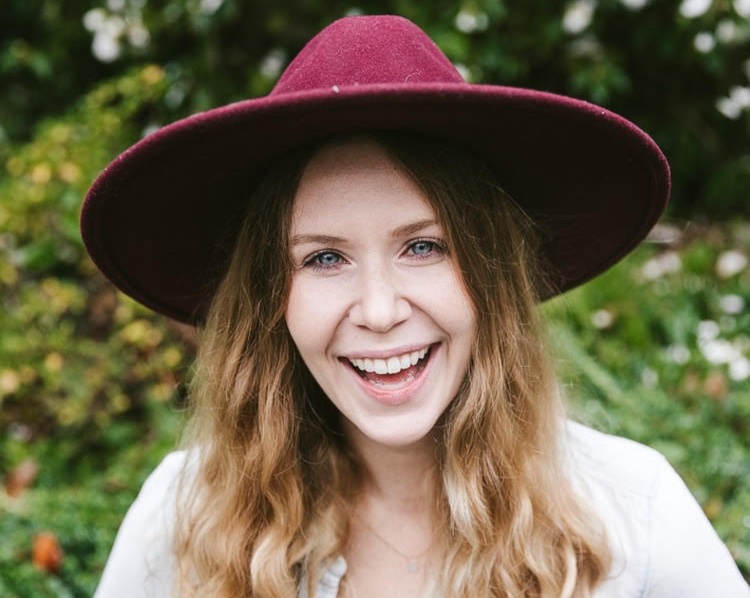 "Lily is the reason I'm in the best relationship of my life.
Before working with her, I was going on dates from the apps and not really connecting with people.
While working with Lily, I realized I was looking way too closely at the pictures and didn't give guys a chance.
The advice she gave me was the reason I went on a date I otherwise wouldn't have gone on, and it opened me up to this relationship."- Olivia, NYC
"The Brazen Breakthrough made me value myself.
I was so skeptical to work with Lily. How would success be measured? Could she really help me overcome of my insecurities so I really could find someone who was worth it?
I decided to give this a shot because it was clear to me that what I had been doing wasn't working.
Through this program, I've had a mindset shift that has taken me from seeing nothing but bad and negative in my dating life, to positivity and gratitude. That is an amazing, smile-inducing feeling.
I value myself so much more than I did before this. Period. I know exactly what I am bringing to the table, and exactly what it would take to feel that I am matched in purpose and intention by the person sitting across from me."- Zulay, NYC
"I've become more confident in all areas of my life.
Before working with Lily, dating was like a bad roller coaster. I would download dating apps, go on bad dates, delete them all and then get right back on when I felt inadequate or lonely.
I was skeptical to work with Lily, but only because no one I know has ever worked with a dating coach.
After The Brazen Breakthrough, I've become more confident in all areas of my life. I'm able to set boundaries I wasn't able to set before, and I can now clearly express what I need.
DO IT. This is hard work, but it's necessary. I feel like everyone should be required to do this work, not just for dating, but for every day life, so we can all be the best versions of ourselves.
Since joining, I've realized that it is possible for me to have more control over my dating life. Dating is still a hard process. I will never be able to control when or how I meet someone, but I can control how I feel every day. I'm the boss of me, and I'm in charge of my outlook on life, love, dating and joy."- Amelia, Tennessee
"For the first time in my life, I'm excited about my dating prospects.
Lily has helped me demystify the dating process and to approach it with a much healthier and more optimistic viewpoint. I'm excited about my dating life, rather than dreading the process of trying to meet likeminded people."- Heather, Florida
"Before working with Lily, I hated dating.
I wasn't meeting anyone I was in to, and I was not sure anything could change that.
Most of my friends are in relationships, and it can be very isolating because they don't understand what I'm going through.
This experience gave me concrete tools and tips, and I left actually feeling powerful and secure in my dating life."- Estrella, NYC
"I thought working with a dating coach was a crazy idea…
And I was skeptical about dating in general. Then I met Lily.
Lily helped me feel safe to open up, courageous in asking for what I want and secure in my dating strategy. She brought a sense of playfulness and pleasure to my dating life, which I didn't know was possible.
Working with Lily has done so much for not just my dating life, but my life in general. Especially if this is your first time thinking about working with a dating coach, she will help you for sure!"- Yuko, NYC
Lily has unique insight into modern dating and an amazing ability to help me channel intention and care that I already put into other areas of my life. Working with Lily is kind of like working out; once you do, you start seeing the benefits in many parts of your life."- Rachel, NYC
"Date Brazen coaching is a long term bolster.
The content is valuable- and it's powerful thing to hear that, yes, dating can work, you just have to try- and here's how. This coaching reinforces what's great about me and gives me tools to bring that into my dating life."- Jessica, St. Louis
Want to work with Date Brazen?