Imagine…
If dating felt like self-care.
If you could banish self-limiting beliefs and be irresistible to the right sort of people.
If you had a clear plan of when, where and how to find the best relationship of your life.
It's all possible. You just have to do the work first.
"What work?" you ask?
The work that your friends can't do and a therapist doesn't get… but a former-matchmaker turned dating coach does.
IF you feel stuck right now, You're not alone.
Let me tell you a story.
I was stuck and hopeless in my dating life.
A few years back, I was in a toxic relationship. I made tons of excuses, stuffed my needs away and stuck around far too long. I felt numb and hopeless. I was ashamed to tell anyone about my situation because I knew I was accepting less than I deserved.
Meanwhile, I was a top matchmaker at the largest firm in the U.S. Making "love" happen was literally my job.
There was a huge disconnect.
When I finally found the courage to leave this relationship, I had to rebuild my relationship to myself and my dating life from the inside out.
I didn't need to be set up by a matchmaker (I saw that matchmaking didn't work out long-term for my clients), my friends didn't have helpful advice and my therapist wasn't as action oriented as I wanted in my love life.
Date Coaching became the long-term solution I needed to heal from my self-limiting beliefs, discern what I actually wanted and build a strategy to find it.
This work subsequently transformed the dating lives of hundreds of my clients, helping them find soul-quenching dates and mapping out the path to the best relationship of their lives.
I want the same for you.
Introducing…
The Brazen Breakthrough
A three month commitment to kickstart your dating life with customized one-on-one coaching, community support and tactical matchmaker strategy.
What you get:
Monthly 1:1 Coaching Sessions

Hour-long sessions to explore your dating roadblocks and build a custom plan of action. Bust down the walls of your fears and self-limiting beliefs to date with irresistible confidence and ease. I will share all of the lessons and best practices of my matchmaking days to know exactly where, when and how to find the best matches for you.

Monthly Group Coaching Sessions with Brazen Clients

Dating can be lonely. And our friends are probably stuck in a negative conversation about dating or don't know how to help us. Which is why in The Brazen Breakthrough, you'll be in a dedicated cohort of women who are just as committed as you to dating intentionally, who are there to uplift and celebrate the amazing work you're doing.

Monthly Dating Profile Labs

In this 30 minute power session, we'll refine every aspect of your dating profile, dating app usage and messaging to help you attract only the right dates your way.

Brazen Date Feedback System

With this guide, every date gets better. Keep track of your dating progress and supercharge your matchmaking knowledge.

Weekly Email Support

This is like a mini-session every single week, which means consistent accountability and support poured into propelling you forward to meet your goals.

Homework and Assignments

With journaling assignments, reading homework and consistent next steps sent to you, you'll always have the next steps and accountability necessary to make the change you desire, leading to big results.

Customized Swiping Action Guide

Your 100% customized plan of action to know exactly where, when and how to find the best dates possible for your specific desires.
Bonuses
Brazen Office Hours:

This hour-long community call is your opportunity to get answers to all your messaging, swiping and first date questions with other Brazen clients. Twice a month, you can hop on our Office Hours call and I'll answer any and all questions that you have!

Bestie Bonus:

If your friend signs up for The Brazen Breakthrough (or is already in the program), I'm gifting an hour-long friend strategy session with your bestie, so you can discuss and game plan exactly how to best support and propel your transformative dating journey together.
Top Q & A
1. Who is The Brazen Breakthrough right for? +
This experience was built for single women in the U.S. who are sick of soul-sucking swiping and are ready to build a new dating reality for themselves.
We're for women who are into self-reflection AND taking action, who want to prioritize self-care and fulfillment, especially in their dating lives.
2. What's a dating coach anyway? +
I'm not into "rules."
I hate conventional dating wisdom.
What I do is more than a profile makeover or short term fix.
After working with hundreds, I created a coaching system of reflective work meets tactical strategy, so that you can become your own expert matchmaker, irresistible to the kind of dates who make you come alive.
The love life you want is possible. And it's my purpose to help you bring it to life.
3. But dating apps suck. Why is this investment worth it? +
You know what sucks? Conventional dating wisdom. You're a unique, awesome woman, and you deserve a custom dating solution tailored to you.
The truth is that even though we have more tools than ever to date, the dating landscape has never been harder to navigate.
Whether you're anxious that the sort of relationship you desire isn't possible or you're feeling frustrated by the time-suck of swiping, you're not alone. I've been there and know what it feels like to be at the end of your rope with dating.
This work saved me from an unfulfilling dating life, helped me banish my self-limiting beliefs and ultimately led me to my partner, Chris. This program can do the same for you.
4. Do I have to use dating apps to do The Brazen Breakthrough? +
It's totally possible for you to meet the love of your life in person. Dating apps can be super stressful, but they're also the most accessible resource to find dates outside of your social circle.
The Brazen Breakthrough will help you craft a dating strategy to know where, when and how to search to bring you closer to finding your best relationship yet.
Most clients find that their confidence skyrockets after completing this program, and that means meeting more romantic matches IRL than they thought possible.
5. Why should I do The Brazen Breakthrough instead of hiring a matchmaker? +
I was one of the top matchmakers at the largest firm in the country. But I broke up with the industry because I wanted to go deeper with my clients for a long-term solution- one where they felt fulfilled by their dating life and found a fulfilling relationship as a result.
Once you work with me, finding a great date becomes easy and you'll streamline your process to find your best relationship ever.
6. What if I don't have time to focus on this? +
If you don't have time to invest in creating a more joyful, purposeful, fulfilling dating life, then maybe you don't have time for a relationship. Change takes commitment, and this program demands just that.
However, our coaching is the quickest, clearest way to achieve the kind of results that will get you out on more exciting dates and in more fulfilling, secure relationships.
7. Why do I need to pay for a good dating life? +
Think of me like a trainer to reach your romantic goals.
Say you want to learn all of Beyoncé's Coachella 2018 dance set. You could watch that Netflix special on repeat, read tutorials and practice alone in your room all day long. But without expert help, accountability and real-time support, you're unlikely to make it happen. Let's face it, that task would be completely overwhelming alone.
OR you could work with a trainer who was dedicated to YOUR goals, YOUR personality and YOUR learning style. An expert who could break down that huge goal down into bite-sized next steps. With that accountabiltiy, expert help and real-time support, you'll reach your goal.
The Brazen Breakthrough is like bringing on a trainer for your dating life. Once you invest intentional time into this area, incredible things happen.
8. When does enrollment close for The Brazen Breakthrough? +
Enrollment opens May 1st and closes on May 13th at 8pm est. We have space for 12 new Brazen Breakthrough clients.
9. How much time does this take? +
We recommend women who are ready for this program invest about 2-3 hours per week on average into scheduled sessions and homework (not including time on great dates:).
Who's right for this experience?
You're a go-getter.
You like going after big dreams, you like trying new things, you aren't afraid to take a leap of faith when the payout is worth it.
You love reflection.
You seek outside help with other areas of personal development- trainers, therapists and/or coaches. You're always striving to learn more and to become your best.
You're ready.
Dating deeper means doing the work to get there. This program requires dedication and time. The best results come to women who are ready to dive in, ask for help and do the work.
The Brazen breakthrough Works.
Here's proof.
"Lily is the reason I'm in the best relationship of my life.
Before working with her, I was going on dates from the apps and not really connecting with people.
While working with Lily, I realized I was looking way too closely at the pictures and didn't give guys a chance.
The advice she gave me was the reason I went on a date I otherwise wouldn't have gone on, and it opened me up to this relationship."- Olivia, NYC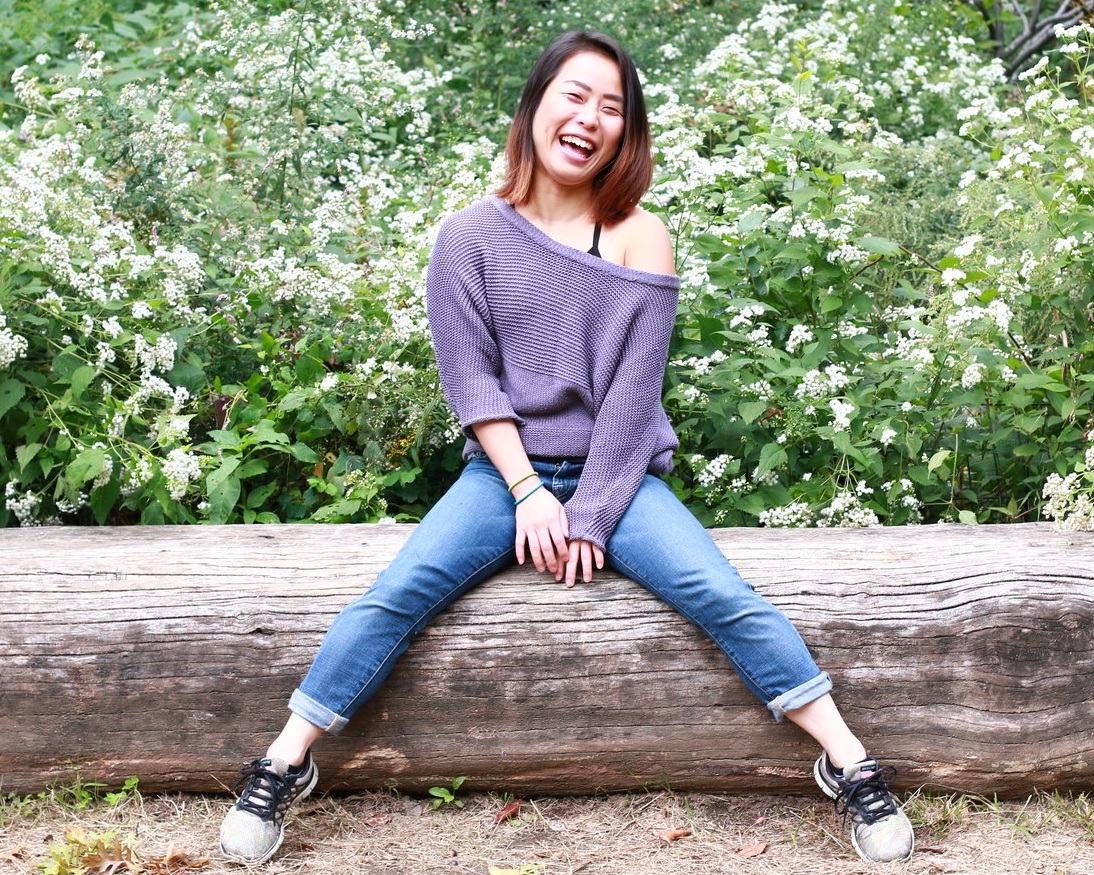 "I thought working with a dating coach was a crazy idea…
And I was skeptical about dating in general. Then I met Lily.
Lily helped me feel safe to open up, courageous in asking for what I want and secure in my dating strategy. She brought a sense of playfulness and pleasure to my dating life, which I didn't know was possible.
Working with Lily has done so much for not just my dating life, but my life in general. Especially if this is your first time thinking about working with a dating coach, she will help you for sure!"- Yuko, NYC
Lily has unique insight into modern dating and an amazing ability to help me channel intention and care that I already put into other areas of my life. Working with Lily is kind of like working out; once you do, you start seeing the benefits in many parts of your life."- Rachel, NYC
"Before working with Lily, I hated dating.
I wasn't meeting anyone I was in to, and I was not sure anything could change that.
Most of my friends are in relationships, and it can be very isolating because they don't understand what I'm going through.
This experience gave me concrete tools and tips, and I left actually feeling powerful and secure in my dating life."- Estrella, NYC
"Date Brazen coaching is a long term bolster.
The content is valuable- and it's powerful thing to hear that, yes, dating can work, you just have to try- and here's how. This coaching reinforces what's great about me and gives me tools to bring that into my dating life."- Jessica, St. Louis
Dating Roadmap
We'll identify and work through your dating roadblocks to create your dating roadmap, a guide to dating most effectively for your personality.

Self-Care Action Plan
What's more important than scheduling a date? Scheduling self-care. We'll help you create a dating strategy so epic, that dating energizes and excites you (bye bye burnout).
Swiping Action Guide
No more mystery. Now, you'll know exactly where, when and how long to swipe to achieve the most valuable results. You'll also create a plan for dating offline, too.

Pay month to month
$215/month
3 One-on-One Sessions

3 Dating Profile Labs

3 Group Coaching Sessions

Weekly Email Sessions

Date Feedback System

Swiping Action Guide

6 Office Hours Calls

Bestie Bonus
Pay In-Full
$580 total
3 One-on-One Sessions

3 Dating Profile Labs

3 Group Coaching Sessions

Weekly Email Sessions

Date Feedback System

Swiping Action Guide

6 Office Hours Calls

Bestie Bonus
After saying YES to The Brazen Breakthrough, we'll email you to schedule your first session immediately. We're not about wasting time, we're about getting the work done to get the results you crave.
I want you to feel running-through-fields-awesome about your investment, so here's my guarantee:
If after 2 months you don't feel we've delivered on our promise, we'll happily refund half of your money.
IMPORTANT NOTE: Only those who have engaged fully in the program for those two months will be eligible for a refund. We've seen that this program works best for those who are ready to fully dive in. We'll ask for you to show up to your one-on-one sessions, Dating Profile Labs and Group Coaching Sessions and to share your completed assignments to make sure you gave it a shot. We'll also ask what didn't work for you so we can improve.
The Brazen Breakthrough isn't for everyone, and I am pumped to serve the women who will most benefit from this program.
You deserve a clear path to the best relationship of your life.
Get started now.
Pay month to month
$215/month
3 One-on-One Sessions

3 Dating Profile Labs

3 Group Coaching Sessions

Weekly Email Sessions

Date Feedback System

Swiping Action Guide

6 Office Hours Calls

Bestie Bonus
Pay In-Full
$580 total
3 One-on-One Sessions

3 Dating Profile Labs

3 Group Coaching Sessions

Weekly Email Sessions

Date Feedback System

Swiping Action Guide

6 Office Hours Calls

Bestie Bonus